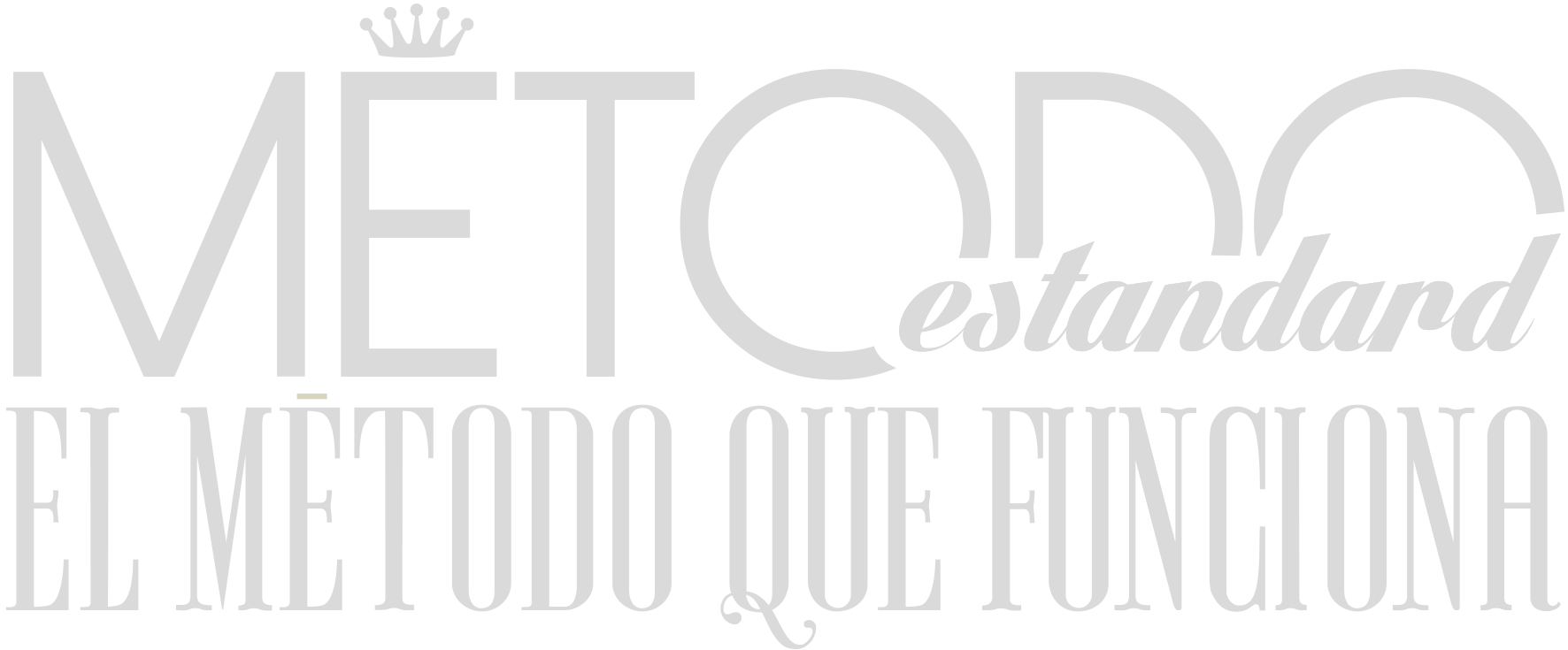 En Estandard llevamos más de 12 años desarrollando trabajos como estudio de diseño y servicios de agencia de comunicación visual. Durante este tiempo, nuestro Know How nos define como reactivos y creativos. Valoramos el contacto directo con los clientes y eliminamos interferencias entre éstos y los diseñadores. Hemos conseguido la efectividad sin sobrecostes, pero priorizamos la creatividad (con su estrategia adecuada), pues es lo que realmente hace brillar al cliente.
At Estandard, we have over 12 years' experience working as a design studio and visual communication agency. Throughout that time, our knowhow has helped us to define ourselves as responsive and creative. We value direct contact with our clients and eliminate complications between them and the designers. We have learned to achieve effectiveness without extra costs whilst still giving priority to creativity (with the proper strategy), as that is what really makes the client shine.
* Estandard:
(adj.) Que sirve como tipo, modelo, norma, patrón o referencia.
[o.] Proceso que supuso la democratización del diseño.
(m.) Un estandard es la forma más segura, más fácil y más efectiva de hacer un trabajo o prestar un servicio.
* Estandard:
(adj.) Acting as a template, model, rule, pattern, or reference.
[v.] Process that led to the democratization of design.
(n.) The safest, easiest, and most effective way to do a job or provide a service.
* Estandarización:
CREACIÓN_ Nos dedicamos a todo tipo de soportes tanto off como online, a partir de buenas ideas y un excelente desarrollo.
SIMPLIFICACIÓN_ Trabajamos para seleccionar la opción más adecuada para el cliente.
UNIFICACIÓN_ Desarrollamos proyectos integrales que cubran todas sus necesidades de comunicación visual.
ESPECIFICACIÓN_ Formalizamos con un lenguaje claro y preciso, pero poniendo especial interés en dotar a cada trabajo de unas características verdaderamente diferenciadoras.
* Standardization:
CREATION_ We specialize in all kinds of media both offline and online, basing our solutions on innovative ideas and excellent development.
SIMPLIFICATION_ We work to choose the most appropriate options for our clients.
UNIFICATION_ We develop comprehensive projects that cover all the visual communication needs of our clients.
SPECIFICATION_ We write with clear, precise language while ensuring that every job we do has specific features that truly set it apart.
QUÉ HACEMOS
Branding :

Naming, Creación de Marca, Identidad Corporativa, Brandbook, Packaging, Señalética

Dirección de Arte :

Consultoría creativa, Idea creativa, Story Board y Dirección Artística

Fotografía :

Campañas de Moda, Editoriales de Moda, Producciones fotográficas para catálogos de imagen y tiendas online, Fotografía de Arquitectura y Espacios, Fotografía de Producto

Editorial :

Revistas y Publicaciones Periódicas

Soportes promocionales :

Catálogos, Invitaciones, Carpetas de Prensa, Brochures, Perfiles de empresa, PLVs y Expositores

Campañas gráficas coordinadas :

Cartelería, Merchandising y Folletos

Digital media :

Web, Motion Graphics y Espacios ecommerce

Outsourcing y gestión de medios

Marketing online :

(SEO, SEM, Social Media, Video Marketing, Analítica Web, Reputación Online, Consultoría Estratégica, Mobile Marketing)
WHAT WE DO
Branding :
Naming, Brand Building, Corporate Identity, Brand Books, Packaging, Signage
Art Direction :
Creative Consulting, Creative Ideas, Story Boards, Art Direction
Photography :
Fashion Campaigns, Fashion Editorials, Photography Production for Fashion Catalogs and Online Stores, Photography of Architecture and Spaces, Product Photography
Publishing :
Magazines and Periodicals
Promotional Media :
Catalogs, Invitations, Press Kits, Brochures, Company Profiles, POS Displays and Exhibitors
Coordinated Graphic Campaigns :
Signage, Merchandising, Brochures
Digital Media :
Web, Motion Graphics, E-Commerce Spaces
Outsourcing and Media Management
Online Marketing :
(SEO, SEM, Social Media, Video Marketing, Web Analytics, Online Reputation, Strategic Consulting, Mobile Marketing)